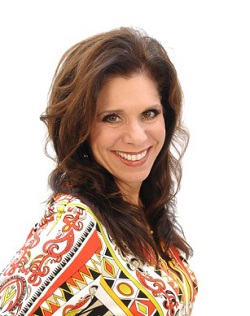 Gina Della
General Manager
Pella Windows & Doors of Wisconsin
Uncork your brand's personality!
"I look at a piano, I see a bunch of keys, three pedals, and a box of wood. But Beethoven, Mozart, they saw it, they could just… play." — (Good) Will Hunting, 1997
One of my favorite movies of all time. Not only does the story spotlight that genius is often hidden in seemingly unlikely packages, but that common fears can keep genius bottled up… until gentle coaching and repeated exercise remove the cork.
It was early summer of 2016 when I met Gina Della, General Manager at Pella Windows & Doors of Wisconsin. Energetic, always smiling, Gina just lights up a room! The challenge before us: boost sales. But how? Until then, they were relying on boilerplate, [insert store location here] copy being churned out by a huge, international ad agency (with offices from Chicago and Denver to Mumbai and Shanghai).
So I asked, "Why not Gina Della from Pella?" Combine an easy-to-remember rhyme with her smiling, fun-loving energy – the Pella brand could have friendly, personal, local feel. It would be a game changer!
It was. At year-end, even as an already top-performing Pella franchise, sales jumped over 25% for 2016 – traced directly to the date in June, when Gina's first radio ad hit the air. Pella Windows & Doors of Wisconsin would also go on to win a number of national Pella awards that year, including Pella's Presidents Award.
Yet, just listen to her ads today – radio or TV. Gina sounds awesome! Hard to believe she could've ever been the least bit unsure behind a microphone. Gentle coaching and repeated exercise "uncorked" the now famous brand spokesperson we now know as "Gina Della from Pella."
What about your brand? Wish you could sound confident in your ads? Is Spokesperson Stage Fright keeping your brand voice bottled up? MADBRAMA not only delivers with our simple 5-Step Cure, we bring it to your door! Our Anywhere Studio comes to you – fully-equipped with the very same recording software used in hard-wired, immobile studios, plus a microphone that outperforms brick & mortar studios head-to-head! Better still, at the end of your first session, you'll be rewarded with a ready-to-air commercial you can be proud of.
Ready to uncork your brand's personality? Become an All-star Brand Spokesperson yourself! MADBRAMA makes it easy and affordable – even free.
Let's get to work! How about your place?!